Two Ingredient Zesty Cilantro recipe made in minutes! Easy to make, gluten-free, vegan hummus recipe that combines garbanzo beans and cilantro sauce. Makes a healthy snack or topping for your New Years appetizer!
Can you  believe that New Years is at the end of the week? I am seriously mind blown! Where has 2016 gone?! I know it has been one crazy year for me! Which means there is nothing I enjoy more than staying in and relaxing on New Years Eve. Preferably with some tasty food like super easy Two Ingredient Zesty Cilantro Hummus!
If you are still in need of a quick appetizer idea for your party this weekend or just want a tasty snack this Two Ingredient Zesty Cilantro Hummus is where it's at! You have to give it a try! Serve it with baked pita chips, whole grain tortilla chips, fresh sliced veggies or you can just dive straight in with a spoon (didn't happen, I swear!).
I love regular hummus. I love cilantro. So, why not combine the two? Sometimes you just need to mix things up! Especially when you have a craving for hummus and don't feel like going to the store and only have a few items on hand! I kept the fat lower by using water instead of olive oil, but feel free to use that if you wish!
Serves 2 tbs
Two Ingredient Zesty Cilantro Hummus
Two ingredients come together to make a quick, easy, healthy and very flavorful vegan hummus!
10 minPrep Time
10 minTotal Time My Recipes My Lists My Calendar
Ingredients
Instructions
Add all ingredients into a food processor
Blend until smooth
Add more water if needed
Refrigerate 4 hours or until ready to eat
Serve with your favorite dipping snacks, on toast or on a salad!
Notes
You can sub 2 tbs of the water for 2tbs of olive oil
7.6.43 https://ingredientsofafitchick.com/2016/12/27/two-ingredient-zesty-cilantro-hummus/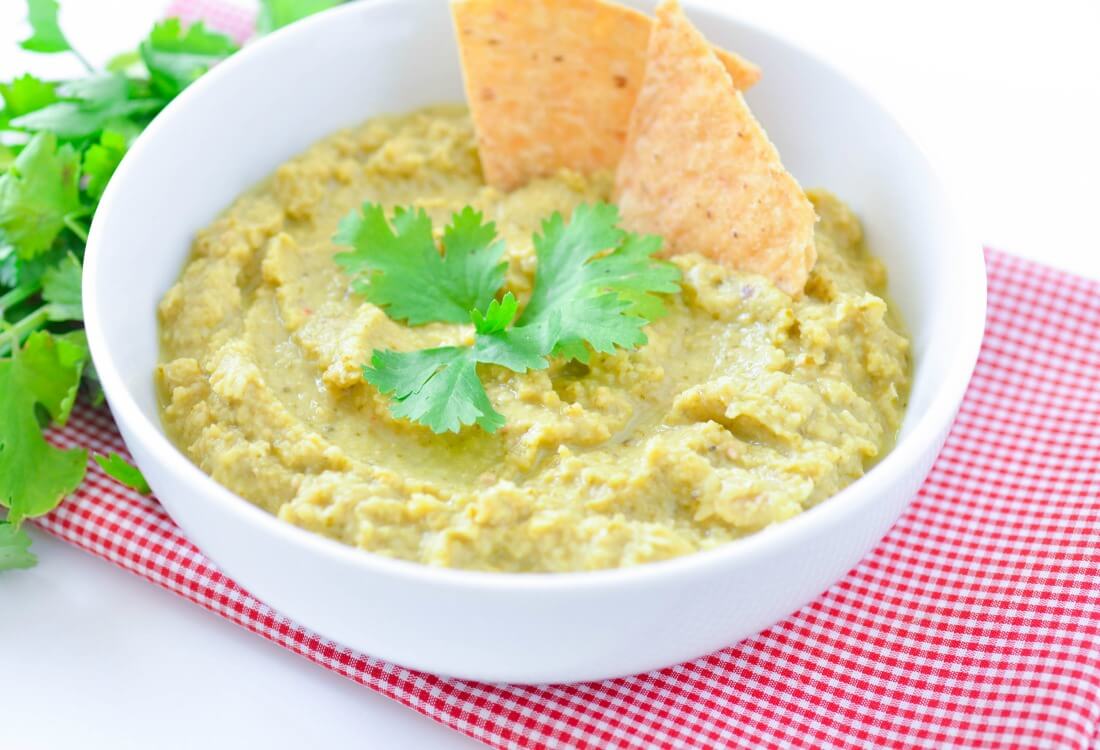 Serve this to your party guests this weekend! I promise you. They will love it! Have a very happy, healthy and safe New Years weekend!
The perfect New Years appetizer! 2 Ingredient Zesty Cilantro Hummus #vegan
Oh! And use your leftovers in a wrap, on toast for breakfast or as a topping for eggs! It works amazing in every way! Or just eat with a spoon. Wait, I think I said that. Mmmm…..maybe it did happen! Other Recipes You May Enjoy:
2 Ingredient Vegan Lentil Burgers