Puma IGNITE XT Review
Happy Thursday! It has been a hot minute since I have shared one of my amazing  new sneaker finds with you! And now that summer is behind us, we will all be wearing more sneakers and fewer sandals, which is why these sneakers are amazing! Not only are they perfect for weight training, but they were awesome for getting out in the early morning for a quick walk too!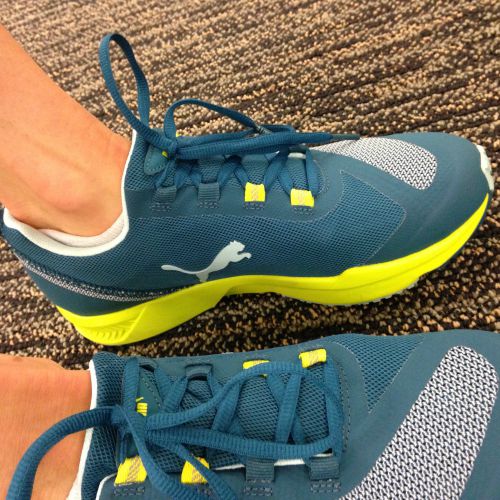 The first time I wore them was to lift (Back Day, Oh Yeah!) The sneakers were perfect because they are really light weight and breathable…..perfect in the Arizona heat! In between sets, I did some agility drills to keep my heart rate up and the sneakers had amazing traction and support! There is extra cushion in the heel and support on the sides, which is perfect for the lateral jumps I was doing!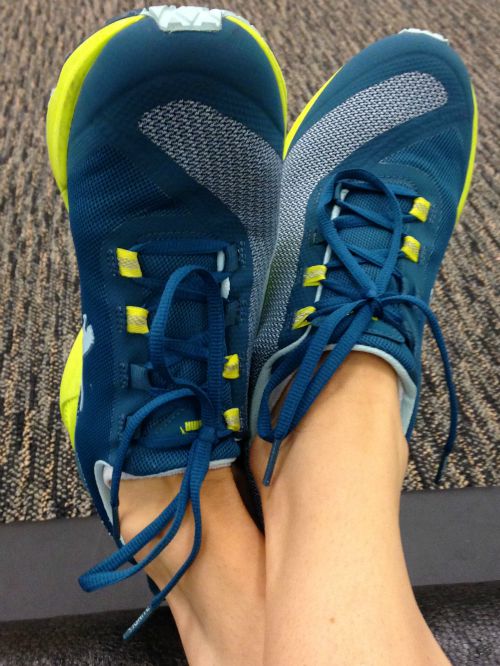 Aren't they cute too? I ended up wearing them out for a few early morning walks (casual walks) and then with some capris while out running errands and they were just so comfortable! The colors are great too! Although, this wasn't my favorite color of the group, they do have an awesome denim color and a grey and coral that I think are just to die for! I will definitely be picking up the coral pair because it matches so many of the outfits I already have!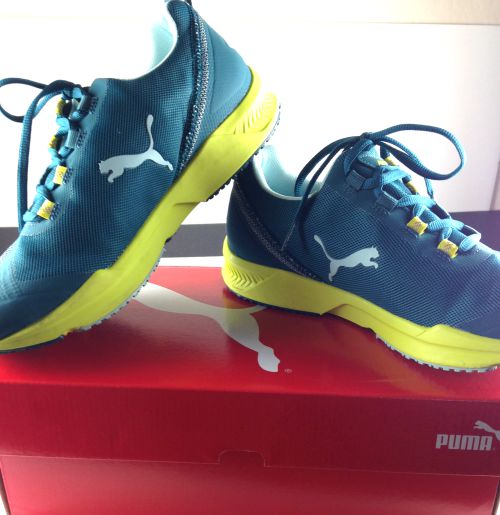 So, now that we all have some new sneakers to get fit in, how are YOU challenging yourself to improve your performance in the gym? Tell me what your fitness, health or nutrition goals are and how you are working towards achieving them!
Make sure to head to the Puma website
to grab a pair of these awesome sneakers so you are equipped to perform your best in the gym and be fashionable! Double win!
**This post is sponsored by FitFluential LLC on behalf of Puma**
This post is sponsored by FitFluential on behalf of PUMA.