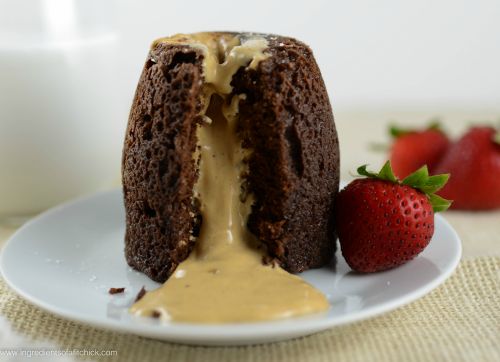 Chocolate Salted Caramel Lava Cake
Who doesn't love a rich, decadent chocolate cake? What about one oozing with salted caramel peanut butter? That can be made in less than 3 minutes?! Yup, that's right! Does it get any better than that? This quick and easy dessert is healthy, yet feels sinfully delicious!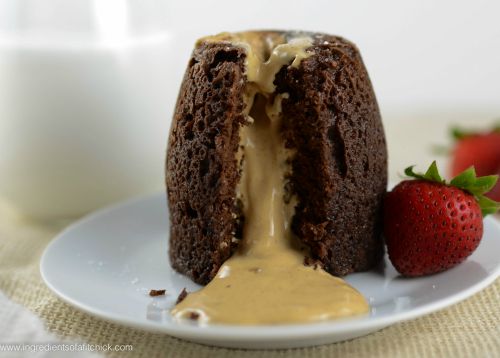 5.0 from 1 reviews Chocolate Salted Caramel Lava Cake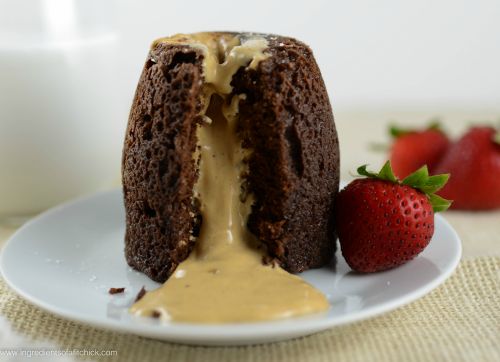 Prep time 3 mins Cook time 1 min Total time 4 mins   Author: Sarah Recipe type: Dessert Serves: 1 Ingredients
½ cup (56g) almond flour
2 tbs dark cocoa powder
pinch baking soda
2 large eggs
3 tbs maple syrup (or sweetener of choice)
Instructions
Whisk together dry ingredients
Whisk together wet ingredients
Spray 2 large mugs with non stick spray
Combine wet and dry ingredients
Pour half of the batter into each mug
Drop 1 tbs peanut butter into the center
Microwave 1-2 minutes or until outside is just barely set*
Repeat with second mug
Flip onto plate and watch the peanut butter flow out at the first fork full!
*Do not overcook or peanut butter will harden
3.2.2925
Just out of the microwave……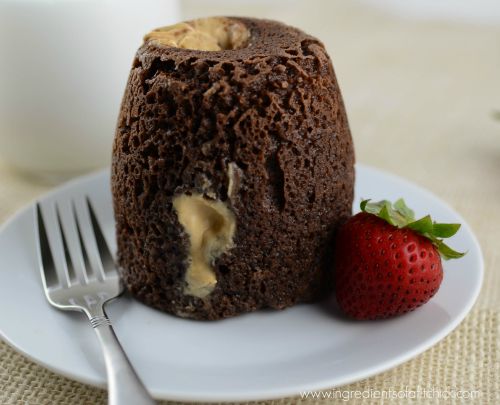 When you break in with that first forkful! ?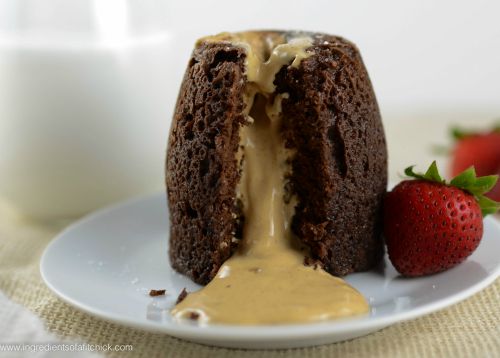 Get 15% off all of your nuts 'n more purchases at www.nuts-n-more.com using code: FITCHICK