BBQ Pulled Pork & Coleslaw Sandwich
Happy Monday! I hope you had a great weekend! I know many of you are getting in some vacation time over the next few weeks! One of my favorite quick and easy summer time dishes is a good BBQ pulled pork sandwich! Especially when it is topped with a creamy and healthy coleslaw! Head HERE to get my healthy, protein packed version of this summertime favorite! It works so well with a side of sweet and healthy summer berries for dessert!
I hope you enjoy! Have a great start to your week!
xo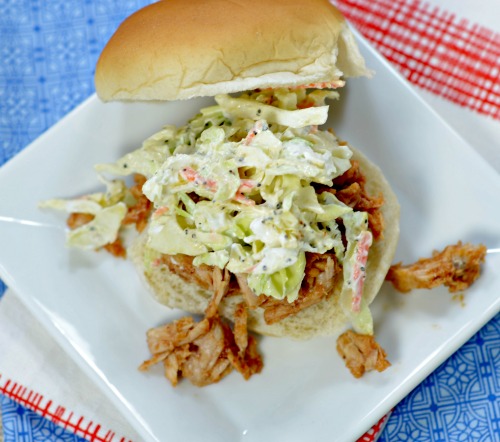 BBQ Pulled Pork & Slaw Sandwich2015-03-23 16:57:51 The summer isn't complete without a healthy pulled pork and coleslaw sandwich….done the healthy way! Write a review Save RecipePrint Ingredients
You can find the full recipe at: www.muscleandstrength.com
Notes
Nutrition: 1 sandwich
Calories: 372, Protein: 37.2g, Carbs: 35.2g, Fat: 9g
By Sarah Ingredients Of A Fit Chick https://ingredientsofafitchick.com/