Strawberry Milk Chocolate Protein Pancakes 
TGIF Friends!! I hope you had a great week! Is there a better way to start off a Friday than with a big stack of Strawberry Milk Chocolate Chip Protein Pancakes?! I think not!!! It's like diving straight into a pile of chocolate covered strawberries!! Delicious!! Make sure to head over to Muscle & Strength to get the full recipe!!
I hope you enjoy! Have an incredible weekend!
xo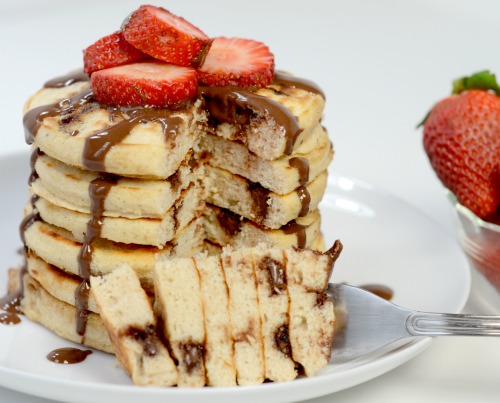 Strawberry Milk Chocolate Chip Protein Pancakes 2015-03-23 15:41:46 Start off your morning with a mile high stack of chocolate covered strawberry protein pancakes! Write a review Save RecipePrint Ingredients
You can find the full recipe at: www.muscleandstrength.com
Notes
Nutrition: 1 serving
Calories: 291, Protein: 27.3g, Carbs: 29.9g, Fat: 7.8g
By Sarah Ingredients Of A Fit Chick https://ingredientsofafitchick.com/