Cinnamon Raisin Protein Cookies 
Happy Friday Friends! I hope you had a great week! I have been craving cinnamon raisin cookies like crazy lately! I have no idea why! But, when you have a recipe that is as delicious and healthy as this one, you can enjoy more than one….(or two or three ;)) This recipe is made with SunWarrior Protein Powder to give it a healthy dose of protein! SunWarrior is also a vegan based protein, so you won't end up with very hard or dry cookies like you would when working with whey protein! Which is why these cookies came out so soft and chewy! This cookie recipe is hands down, my favorite to date!
The other great thing, is that SunWarrior sells individual serving packs of their protein, so you can try it out and make this recipe before committing to a big jug! Which, after using it in this recipe and seeing how easy it is to bake with, you will just go ahead and get anyway!

I hope you enjoy! Have a great weekend!
xo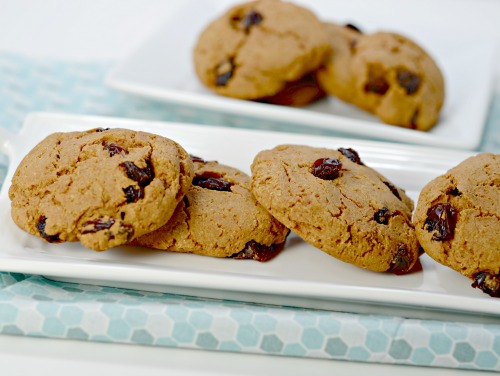 Cinnamon Raisin Protein Cookies2015-02-17 16:16:39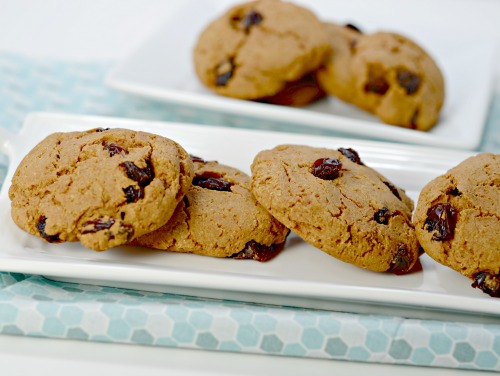 Serves 12 A sweet and healthy cookie that is packed with protein! This treat is healthy enough for breakfast! Write a review Save RecipePrint Prep Time 10 min Cook Time Total Time 20 min Prep Time 10 min Cook Time 10 min Total Time 20 min Ingredients
2 scoops (42g) SunWarrior Vanilla Protein Powder
1/2 cup (64g) oat flour
1/3 cup coconut sugar
1 tsp baking powder
1 tsp ground cinnamon
pinch salt
1 large egg white
6 tbs (half container) Elli Quark
1 tbs coconut oil
1/2 tsp pure vanilla extract
1/3 cup raisin
Instructions
Preheat oen to 350 degrees
Line baking sheet with parchment paper
Sift together dry ingredients
Whisk together wet ingredients
Combine wet and dry ingredients
Gently fold in raisins
Divide batter onto parchment (shape into desired size cookies)
Bake for ~ 10 minutes
They will continue to set once removed
Store in a sealed container for up to 5 days
Notes
Nutrition: 1 out of 12 cookies
Calories: 78 Protein: 4.7g, Carbs: 11.3g, Fat: 1.8g, Sat Fat: 1.1g, Sodium: 70mg, Fiber: 1g, Sugar: 6.6g, Net Carbs: 10.3g
By Sarah Ingredients Of A Fit Chick https://ingredientsofafitchick.com/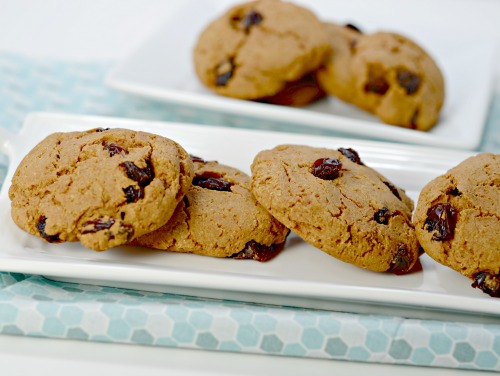 You can find the brands used in this recipe here: