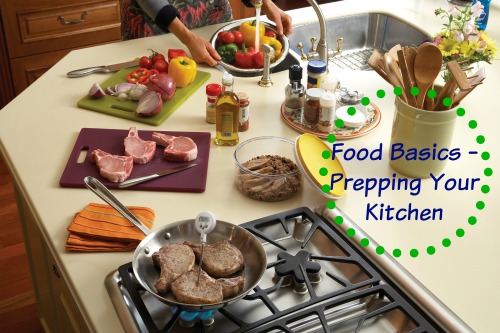 Happy Wednesday! ?
As a follow up to last weeks post, today we are going to talk about some of the basic food items to have on hand. These essentials will ensure that you are prepared to make healthy and flavorful dishes!
Produce:
avocado, apples, bananas, lemon, limes, berries, asparagus, broccoli, brussels sprouts, carrots, cauliflower, celery, cucumbers, green beans, lettuce, mushrooms, peppers, spinach, onion, squash (winter/summer), garlic, sweet potatoes, tomato
Protein:
chicken breast, ground chicken/turkey breast, white fish, salmon, canned tuna, lean beef, pork tenderloin, shrimp, eggs, protein powder (whey or egg)
Dairy:
greek yogurt, low fat cottage cheese, low fat cheeses, almond milk
Legumes/Beans:
canned(no salt added) or dried: kidney beans, chickpeas, pinto beans, black beans, lentils
Grains:
wheat germ, oat bran, oats, barley, brown rice, quinoa, 100% whole grain cereals
Nuts/Seeds:
Whole Nuts and/or Nut Butter: almond, peanut, walnut, pecans, cashews
Seeds: chia, flax, sunflower, pumpkin
Others:
Oil & Vinegar: olive, peanut, sesame, balsamic, rice wine, cider
Stock: low sodium chicken/beef/vegetable
Sweeteners: honey, coconut sugar, agave
Spices: cinnamon, chili powder, paprika, black pepper, nutmeg, cloves, sea salt
Herbs: dill, parsley, cilantro, basil, oregano, chives
Condiments: mustard, soy sauce, mayo, hot sauce
Although this list may seem long, you do not need to purchase everything in a single trip. However, this extensive list will set you up for healthy recipe success no matter what!
**What are you favorite kitchen food staples?**