Chocolate Peppermint Mud Brownies
Happy Monday! I hope you had a great weekend! I was running around like a crazy lady prepping for the Nuts N More party this coming Saturday! But i definitely found some time to sit down, relax and get some reading done for school (which I find enjoyable)! This time of year can get so crazy, but make sure to take some time to slow down and relax!
One of my favorite ways to relax is baking….or avoiding school work on occasion. This recipe was made one Sunday when I was trying to do anything but school work! I can't complain because these brownies turned out amazing!!!! I hope you enjoy!
Have a great Monday!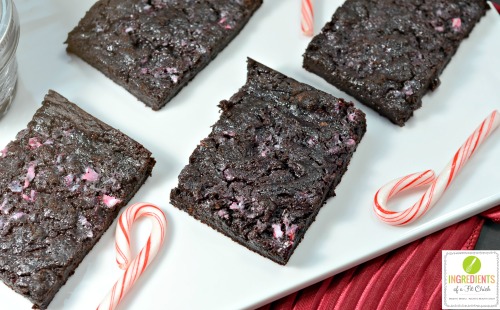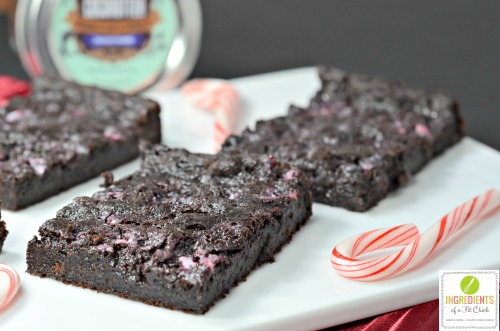 Chocolate Peppermint Brownies2014-11-23 16:05:49 Serves 12 A dense fudge brownie with the sweet flavor of peppermint candy canes! Write a review Save RecipePrint Prep Time 10 min Cook Time 40 min Total Time 50 min Prep Time 10 min Cook Time 40 min Total Time 50 min Ingredients
1 cup (120g) oat flour
6 tbs (30g) Hershey Dark Chocolate cocoa powder
1/2 cup Xylitol
1/4 tsp xanthum gum
1/2 tps salt
3 tbs (42g) SweetSpreads Chocolate Brownie CocoNutter
1/2 cup greek yogurt
1 cup water
2 tsp pure vanilla extract
16 mini candy canes, crushed
Instructions
Pre heat oven to 350 degrees
Spray a baking pan with non stick spray
Whisk dry ingredients together
Mix wet ingredients well until smooth
Combine wet and dry ingredients
Pour batter into pan
Sprinkle crushed candy canes on top
Bake for 35-40 minutes*
They will seem under done when removed
Allow to cool and set in the refrigerator for 8 hours before eating
Notes
Nutrition: 1 out of 12 brownies*
Calories: 126, Protein: 3.7g, Carbs: 22.9g, Fat: 4.3g, Sat Fat: 2.6g, Sodium: 136mg, Fiber: 2.8g, Sugar: 4.8g, Net Carbs: 20.1g
*These could easily make 15 brownies
By Sarah Adapted from Chocolate Covered Katie Adapted from Chocolate Covered Katie Ingredients Of A Fit Chick https://ingredientsofafitchick.com/