Eggnog Donuts
Happy Friday Friends! I hope you had a great week! I realized a few months ago that I did not have a single eggnog recipe on my site! How could that be?! Eggnog is one of my favorite things….with a splash of rum ? So as soon as the eggnog hit the shelves this year, I whipped up a batch of these delicious, sweet donuts! Let's just say they were so good, they didn't last more than 24 hours! Ooops! ?
I hope you enjoy! Have a great weekend!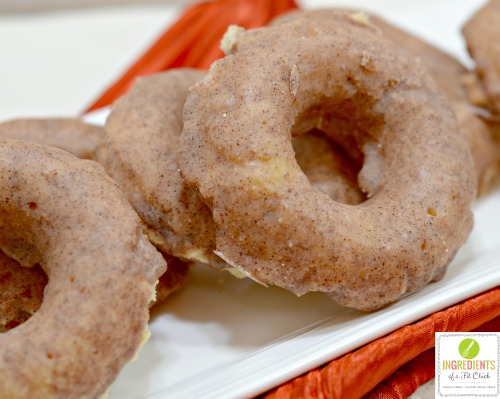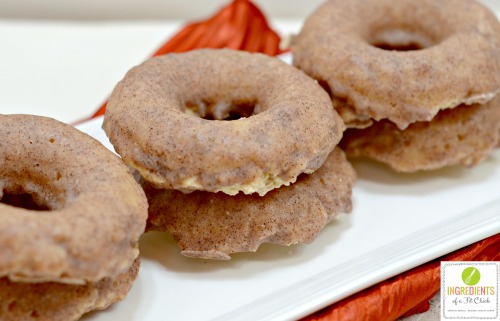 EggNog Donuts2014-10-26 16:41:36 Serves 6 Holiday Spice and everything nice…….makes these donuts a healthy treat! Write a review Save RecipePrint Prep Time 15 min Cook Time 12 min Total Time 30 min Prep Time 15 min Cook Time 12 min Total Time 30 min Ingredients
1 cup gluten free flour (112g)
1 tsp baking powder
1/4 cup sweetener of choice (I used Xylitol)
1/2 cup low fat eggnog
1 large egg
2 tbs butter (or coconut oil)
TOP
2-3 tbs Sweet Spreads Cinnamon Roll CocoNutter
1/2 tsp Nutmeg
Instructions
Preheat oven to 325 degrees
Coat donut pan with non stick spray
Sift together dry ingredients
Mix together wet ingredients
Combine wet an dry ingredients
Evenly distribute batter between each donut mold
Bake for ~12 minutes
Melt Sweet Spreads in a bowl
Stir in nutmeg
Dip the top of each donut in the Sweet Spreads
EAT!
Notes
Nutrition: 1 out of 6 donuts
Calories: 175. Protein: 2.7g, Carbs: 26g, Fat: 8.2g, Sat Fat: 5.2g, Sodium: 61mg, Fiber: 0.8g
Sugar: 2.4g, Net Carbs: 25.2g
By Sarah Ingredients Of A Fit Chick https://ingredientsofafitchick.com/