Happy Monday Friends! I hope you had a great weekend! Did you do anything fun for Halloween? I handed out candy to a whole bunch of adorable kids! They had some many great and creative costumes! What happened to the days of simple dress up?! haha I guess I am too old! The rest of the weekend was freezing and rainy….we even got a bit of snow! I can't believe I just said that! But, that upside to all of that (glass half full everyone) is that I got to do a lot of baking and studying! Always a win!
Let's kick off this Monday with a delicious, fall inspired, protein dessert! Ever since getting the Lean Body For Her whey in the mail, I have been totally addicted and using it in so many recipes! The flavor just does amazing things to baking! This dessert would make the perfect addition to your holiday table! I hope you enjoy! Have a great Monday!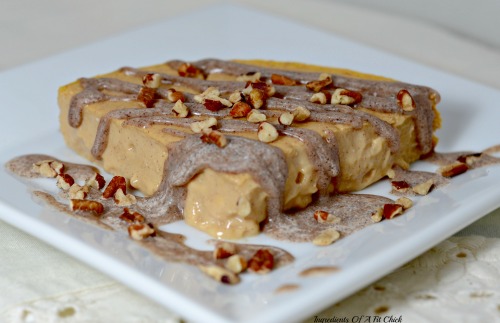 Sweet Potato Cheesecake Made With Jamie Eason Natural Whey Isolate Protein2014-10-14 16:31:58 Serves 4 A sweet, protein packed dessert that is so healthy you could eat it for breakfast! Write a review Save RecipePrint Prep Time 10 min Cook Time 45 min Total Time 55 min Prep Time 10 min Cook Time 45 min Total Time 55 min Ingredients
1 scoop Vanilla Jamie Eason Lean Body For Her Natural Whey Isolate Protein
1-2 tbs stevia or sweetener of choice
6oz fat free cream cheese
5oz cooked and mashed sweet potato
1-2 tsp ground cinnamon
1 tsp pure vanilla extract
1 large egg
Toppings, optional
Sweet Spreads CocoNutter Maple Pancake
Crushed Pecans
Instructions
Preheat oven to 325 degrees
Line the bottom of a 4 inch springform pan with parchment paper
Spray the sides with non stick spray
Add all ingredients into a bowl and mix with electric mixer
Pour batter into pan
Place an oven safe dish full of water on bottom shelf in oven*
Place cheesecake on shelf above water in oven
Bake at 325 degrees for about 30-40 minutes or until just set
Refrigerate for 4-5 hours to finalize setting
Top with Sweet Spreads and pecans, if desired
Notes
Nutrition: 1 out of 4 slices
Calories: 137, Protein: 14.3g, Carb: 14.3g, Fat: 2g, Saturated Fat: 0.6g, Sodium: 372mg, Fiber: 1.3g, Sugar: 8g, Net Carbs: 13.0g
By Sarah Ingredients Of A Fit Chick https://ingredientsofafitchick.com/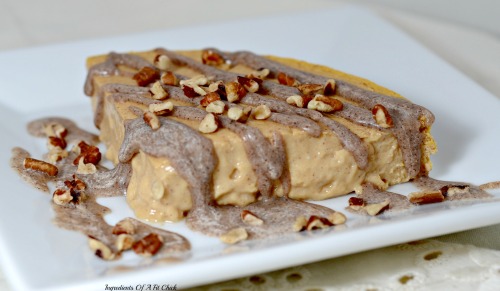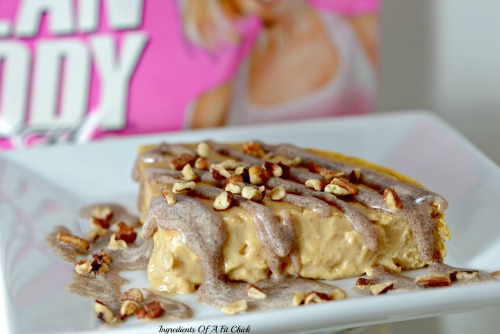 Don't forget to follow Lean Body on:
If you are interested in purchasing some of this delicious protein head to their website HERE ! Everything is on sale too, which makes it even better!!