Happy Halloween Friends! I hope you have had a great week! Although, I do not have any 'scary' recipes to share with you today, I DO have one delicious apple recipe that is perfect for the upcoming holidays! And of course, it is much healthier than all that yummy Halloween candy we will be collecting tonight!
I hope you enjoy! If you are out celebrating tonight, please have fun and be safe! Have a great weekend!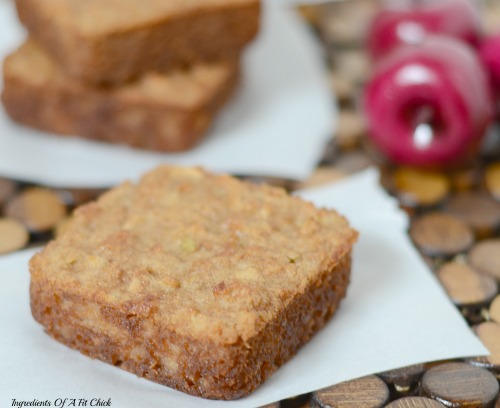 Apple Cider Jam Squares2014-09-23 09:05:51 Serves 8 The sweet flavors of fall wrapped up into a soft, cake like square! Write a review Save RecipePrint Prep Time 15 min Cook Time 25 min Total Time 40 min Prep Time 15 min Cook Time 25 min Total Time 40 min Ingredients
1/4 cup (48g) coconut oil, melted
2 large eggs
1/3 cup (75g) Apple Cider Jam (can sub apple butter)
1/4 cup almond milk
2 tsp pure vanilla extract
1 medium apple (100g), shredded
3 tbs (42g) coconut flour
1/4 tsp baking soda
1/2 tsp ground cinnamon, more or less to taste
Sweeter, optional*
*Adjust this depending on how sweet your jam is.
Instructions
Pre heat your oven to 350 degrees
Coat a brownie pan with non stick spray (or use a regular 8×8 in pan)
Whisk together your wet ingredients
Sift in your dry ingredients
Fold in your shredded apples
Evenly divide batter among 8 brownie squares
Bake for ~25 minutes or until toothpick comes out clean
Store in a sealed container in your refrigerator for up to 5 days
Notes
Nutrition: 1 out of 8 squares
Calories: 131, Protein: 2.4g, Carbs: 9.6g, Fat: 9.1g, Saturated Fat: 7.2g, Sodium: 36mg, Fiber: 2.4g, Sugar: 6.3g, Net Carbs: 7.2g
By Sarah Ingredients Of A Fit Chick https://ingredientsofafitchick.com/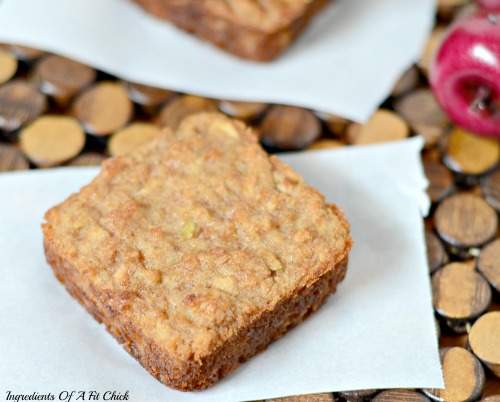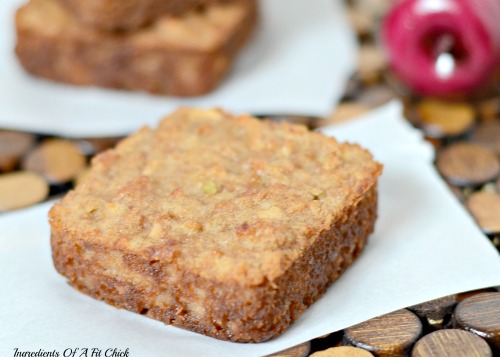 *Are you going to a Halloween party tonight/this weekend?
*What is your favorite Halloween candy to receive?