Happy Monday!! I hope you had a great weekend! Can you believe that we are in our last few days of October?! It is unreal! Halloween is this week! I can't even get over it! The one thing I do love about the last two months of the year is all the yummy holiday inspired desserts we will be seeing! Since I am a little too excited for that to start happening, I figured, why not start sharing those recipes now!
So, today I have a delicious recipe for a protein packed Snickerdoodle Bar made with Jamie Eason Natural Whey Isolate Protein Powder! I love this protein powder because there are no artificial sweeteners in it,  it is gluten free and soooo yummy in both baking and making my regular post workout shake!
I hope you enjoy! Have a great start to your week!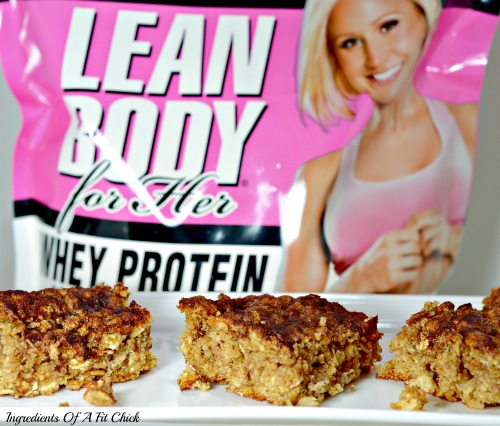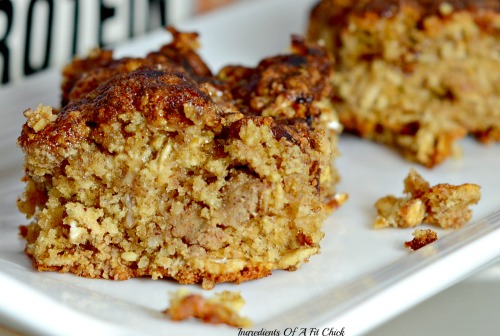 Don't you want to just take a big bite out of that right now?! ? Snickerdoodle Bars Made With Jamie Eason Natural Whey Isolate Protein2014-10-14 16:49:11 Serves 12 A sweet, healthy treat that is perfect for the upcoming holiday season! Write a review Save RecipePrint Prep Time 10 min Cook Time 30 min Total Time 40 min Prep Time 10 min Cook Time 30 min Total Time 40 min Ingredients
1 scoop Vanilla Jamie Eason Lean Body Natural Whey Isolate Protein Powder
1 cup oats (80g)
1/2 cup Nuts N More Almond Butter
1/4 cup honey
1 tsp pure vanilla extract
1/2 tsp baking soda
Topping
1.5 tbs ground cinnamon
1.5 tbs Xylitol or sweetener of choice
Instructions
Pre heat oven to 350 degrees
Mix together almond butter, honey and vanilla
Stir in oats, protein powder and baking soda
Line a baking dish with parchment paper
Pour batter into dish
Bake for ~30 minutes or until top is golden
Allow to set before slicing
Notes
Nutrition: 1 out of 12 bars
Calories: 148, Protein: 8.3g, Carbs: 14.9g, Fat: 6.8g, Saturated Fat: 1g, Sodium: 19mg, Fiber: 3g, Sugar: 6.6g, Net Carbs: 11.9g
By Sarah Ingredients Of A Fit Chick https://ingredientsofafitchick.com/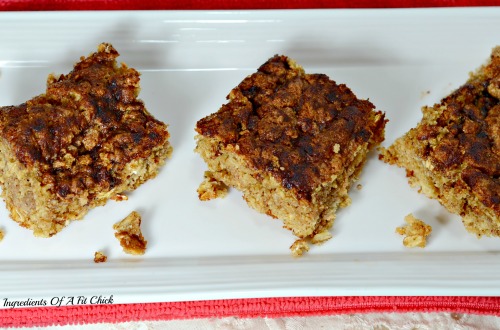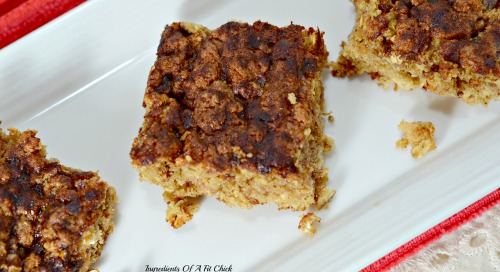 Don't forget to follow Lean Body on:
If you are interested in purchasing some of this delicious protein head to their website HERE
*Have you tried Lean Body For Her Whey Isolate Before?
*What is your favorite way to bake with protein powder?