Chicken, 'Aveyo' Cranberry Salad 
The latest YouTube video is up for a quick and easy 3 ingredients chicken salad!!
It is also made using a new product find, Aveyo!
You can connect with AveyoLife below! Have a great day! Chicken 'Aveyo' Cranberry Salad2014-10-22 18:33:08 Serves 1 A quick, easy and delicious 3 ingredient recipe! Write a review Save RecipePrint Prep Time 5 min Total Time 5 min Prep Time 5 min Total Time 5 min Ingredients
3-4 oz cooked chicken breast
2 tbs Aveyo
1-2 tbs dried cranberries
Instructions
See video for full directions
Notes
Nutrition: 1/1 serving
Calories: 217, Protein: 28g, Carbs: 12.5g, Fat: 5.2g
By Sarah Ingredients Of A Fit Chick https://ingredientsofafitchick.com/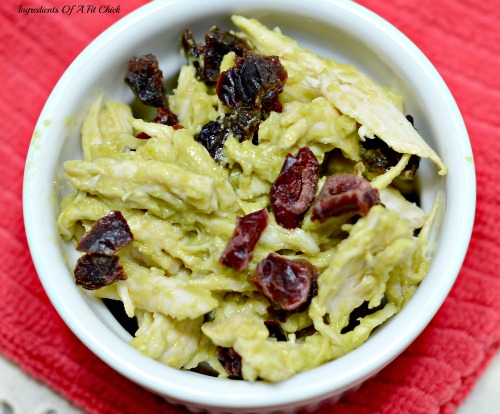 If you are looking to purchase Aveyo you can find them at
Let me know if you try it! It will blow your mind away! You can also find them on all of their social media channels: