Happy Friday! I hope you had a great week! Todays recipe is so quick and easy you won't even believe it! I was playing ahttps://ingredientsofafitchick.comr in the kitchen one day and started whipping it with my hand blender……it turned into something so creamy and delicious. So I decided to fold in some blackberries and Voila! This delicious recipe was born! I hope you enjoy!
Have a fantastic weekend fillehttps://ingredientsofafitchick.comsrc="https://ingredientsofafitchick.com/wp-includes/images/smilies/icon_smile.gif" alt=":)" />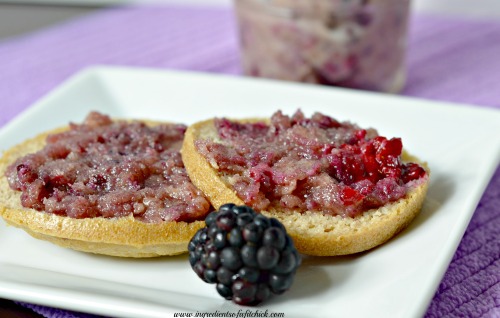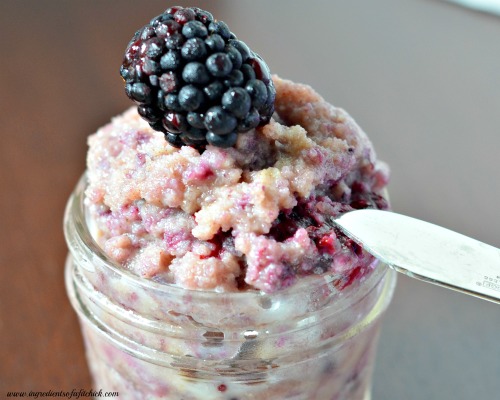 Vanilla Blackberry CocoNutter2014-09-07 15:01:50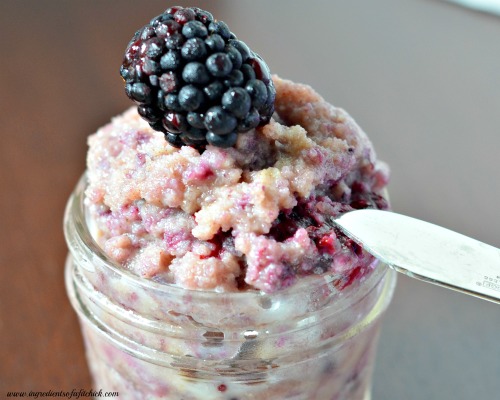 Serves 16 A quick twist on one of my favorite vanilla flavored coconut butters! This is the perfect topping for toast! Write a review Save RecipePrint 10 min 10 min Prep Time 10 min Total Time 10 min Ingredients
1 cup Vanilla Cupcake Sweet Spreads CocoNutter (can sub plain coconut butter)
1/2 cup fresh blackberries (or berry of choice)
Instructions
Place coconut butter in a bowl
Using an electric mixer, whip until creamy
Add in blackberries and gently mix them into coconut butter by hand
Store in a sealed container in the refrigerator
Allow to soften for a few minutes before use.
Notes
Nutrition: 1 out of 16 tablespoons
Calories: 152, Protein: 2.1g, Carbs: 6.4g, Fat: 15g, Saturated Fat: 11g, Sodium: 15mg, Fiber: 3.2g, Sugar: 2g, Net Carbs: 4.2g
By Sarah Ingredients Of A Fit Chick https://ingredientsofafitchick.com/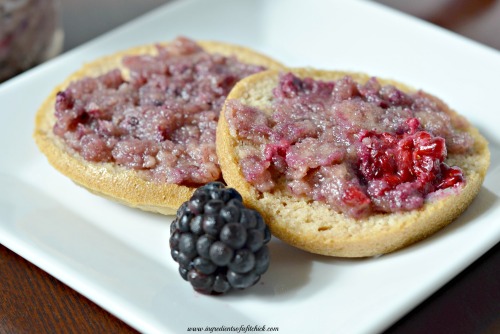 *Have you tried Sweet Spreads CocoNutter yet?
*What is your favorite english muffin topping?
*Do you have any plans for the weekend?
Share the joy
sd-sharing-enabled