Happy Friday Friends!! I hope you had a great week! I can't even believe we are already at the last weekend of September!! But I must admit, the fall season is my favorite time of year! Jeans, flats and a big comfy sweater are my favorite! Today's recipe is dedicated to one of my clients, Mary. She went on vacation to Hawaii earlier this summer and brought me back an amazing bag of Macadamia nuts! They were by far the best macadamia nuts I have ever had! And they made this yummy recipe even better!!
I hope you enjoy! Have a great weekend!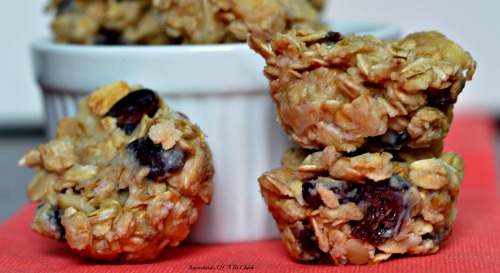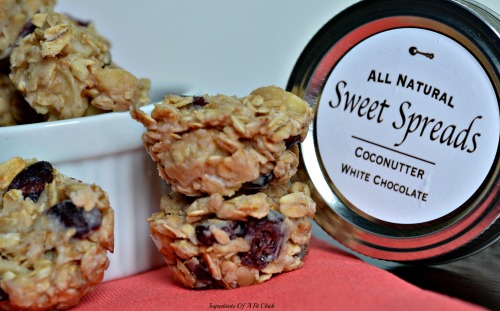 White Chocolate, Cranberry & Macadamia Bites2014-08-04 09:11:27 Serves 16 A sweet, energy packed treat that is the perfect way to stay fueled for your day! Write a review Save RecipePrint Prep Time 10 min Total Time 1 hr Prep Time 10 min Total Time 1 hr Ingredients
1 cup (80g) gluten free oats
1/3 cup (40g) dried cranberries
1/3 cup (35g) lightly salted & roasted macadamia nuts
1 tbs (21g) honey, optional
1/2 cup (112g) Sweet Spreads White Chocolate Coconutter, melted
1 tsp pure vanilla extract
pinch salt, optional (if nuts aren't salted)
Instructions
Mix together dry ingredients: oats, cranberries and macadamia nuts
Mix together wet ingredients: coconutter, vanilla and honey
Combine wet and dry ingredients
Evenly divide mixture into desired size bites (I used a mini muffin tin to divide and mold them)
Put in refrigerator for 30 minutes to set
Store in the refrigerator until ready to eat!
Notes
Nutrition: 1 out of 16 bites
Calories: 121, Protein: 2g, Carbs: 9.5g, Fat: 9.5g, Saturated Fat: 5.3g, Sodium: 5.1mg, Fiber: 2.3g, Sugar: 4.1g, Net Carbs: 7.2g
By Sarah Ingredients Of A Fit Chick https://ingredientsofafitchick.com/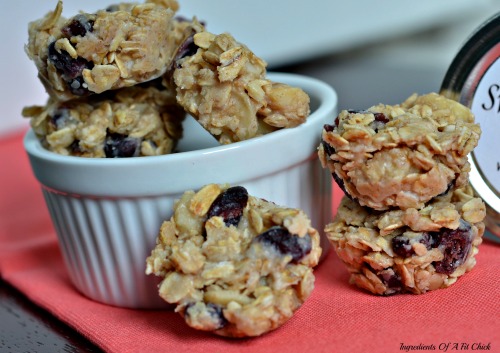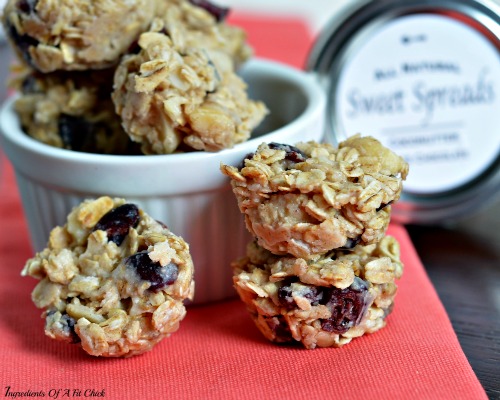 *What is your favorite nut?
*Do you have any plans for the weekend?
*Have you ever been to Hawaii?