TGIF Friends!! I hope you had a great week! Today I am actually spending the day with my mom and sister! I am so excited! We have all been extremely busy, so it will be nice to get a little quality time together!
But before I head out for the day, I wanted to share this quick and very easy recipe with you! It is one of my favorite 'go-to' breakfast meals! It also makes a tasty dessert!
I used a new brand of English Muffins called 'Mikey's Muffins"  They are paleo, gluten free, dairy free, soy free and grain free. Plus they are under 100 calories a piece! If you haven't heard of them before definitely check them out! You can find them HERE!!
Otherwise, feel free to use any cinnamon raisin english muffin you'd like! I hope you enjoy! Have a fabulous weekend!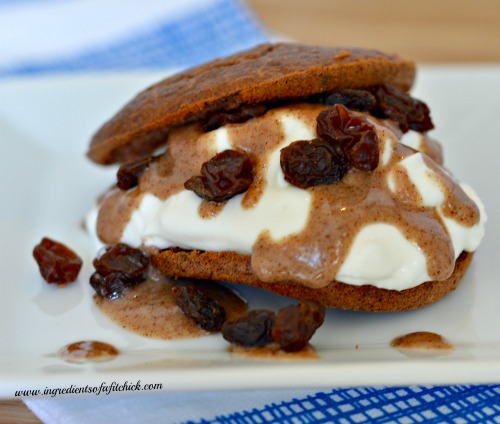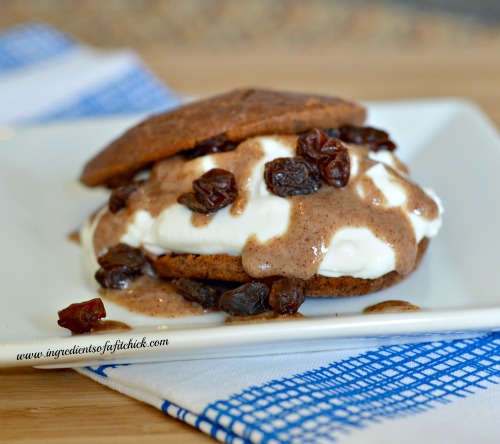 Quick & Easy Cinnamon Raisin Stuffed English Muffin2014-08-27 10:44:39 Serves 1 Breakfast doesn't get any quicker than this! Or better yet, enjoy it as a mid afternoon snack like me! Write a review Save RecipePrint Prep Time 5 min Cook Time 3 min Total Time 8 min Prep Time 5 min Cook Time 3 min Total Time 8 min Ingredients
1 cinnamon raisin english muffin (I used Mikey's Muffins)
1/2 cup (113g) non fat greek yogurt*
1/2 tbs (7g) Sweet Spreads Cinnamon Bun CocoNutter*
2 tbs (15g) raisins*
*please feel free to adjust the amounts based on your own preferences
Instructions
Toast english muffin
Top with greek yogurt, drizzle of CocoNutter and raisins
Eat! 🙂
Notes
Nutrition: 1 out of 1 servings
Calories: 271, Protein: 17.5g, Carbs: 24.4g, Fat: 13.6g, Saturated Fat: 6g, Sodium: 220mg, Fiber: 5.1g, Sugar: 15.7g, Net Cars: 19.3g
By Sarah Ingredients Of A Fit Chick https://ingredientsofafitchick.com/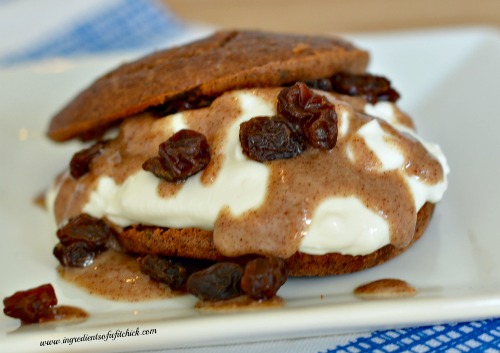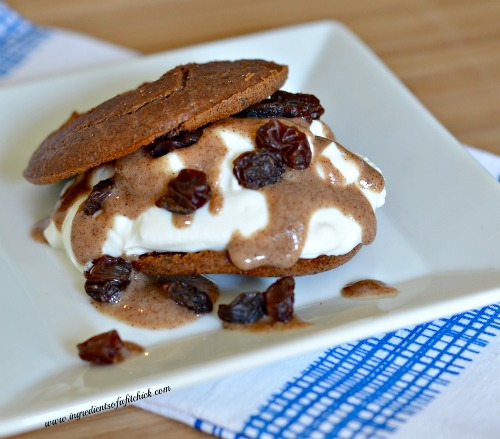 *Have you ever tried Mikey's Muffins before?
*What is your favorite quick breakfast lately?
*Do you have any plans for the weekend?