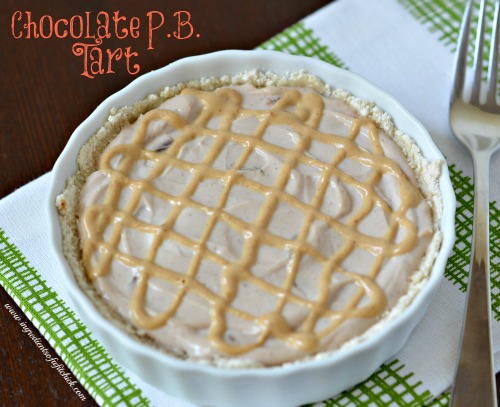 Happy Monday! I hope you had a great weekend?! It definitely feels like fall around here now! I absolutely love it! I have been working feverishly on lots of pumpkin recipes the last few weeks — prepare yourself! ?
In the mean time, I want to finish sharing with you some of the yummy recipes that were created over the summer that are still sitting in my Que just waiting to be shared! I hope you enjoy this one! Have an amazing start to your week!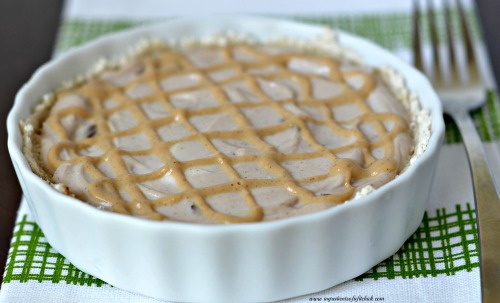 Chocolate PB Protein Tart2014-07-24 07:41:08 Serves 1 Decadent, creamy and loaded with protein, this Delicious dessert is sure to satisfy your sweet craving! Write a review Save RecipePrint Prep Time 20 min Cook Time 8 min Total Time 2 hr 28 min Prep Time 20 min Cook Time 8 min Total Time 2 hr 28 min Ingredients
Crust
1/4 cup (35g) all purpose gluten free flour
3 tbs (56g) non fat greek yogurt
Filling
1/2 cup (113g) greek yogurt
1/3 scoop (14g) NutriForce Chocolate Whey Protein Powder
Topping
1 tbs (7g) peanut flour (can sub PB2)
1 tbs milk
Instructions
Pre heat oven to 350 degrees
Combine crust ingredients
Mix until crumbly
Press crust into a small tart dish
Bake ~6 minutes
Mix together 1/2 cup greek yogurt and NutriForce whey protein powder
Pour filling into crust
Mix together peanut flour and milk
Drizzle peanut flour over top of filling
Refrigerate for 2-3 hours to allow filling to set
Serve as desired
Notes
Nutrition: 1 out of 1 servings
Calories: 284, Protein: 27.8g, Carbs: 36.3g, Fat: 2.7g, Saturated Fat: 0.9g, Sodium: 108mg, Fiber: 1g, Sugar: 6.6g, Net Carbs: 35.3g
By Sarah Ingredients Of A Fit Chick https://ingredientsofafitchick.com/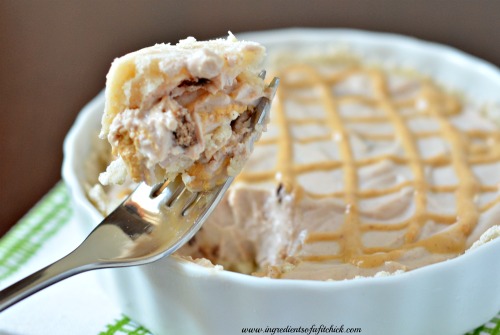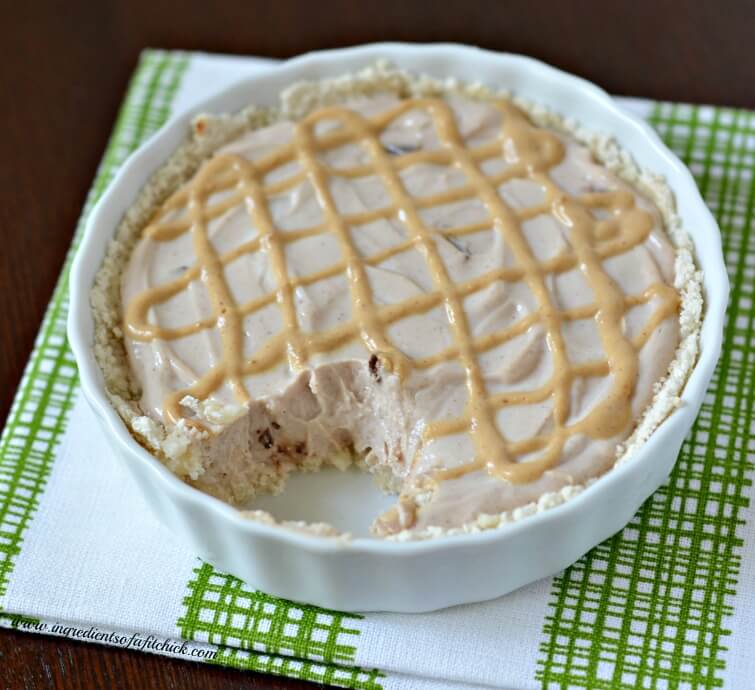 *Are you experiencing fall weather yet?
*What is your favorite tart flavor?