Happy Friday! I hope you had a great week! Can you believe that Labor Day weekend has finally arrived?! I can't even believe that the summer is over! Where do the days go?! Just means apples and pumpkins will be everywhere soon…be ready! But before we end the summer I wanted to share this recipe that is perfect for those last minute summer strawberries! Or you could sub any berries you have on hand: raspberries or blackberries would be delicious too!
I hope you have a safe, fun and family filled holiday weekend!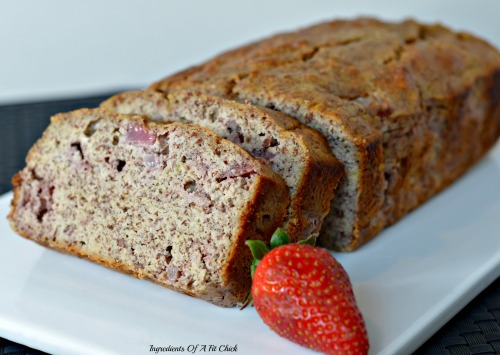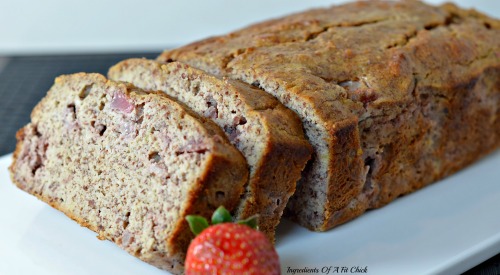 Strawberry Banana Yogurt Bread2014-05-25 17:50:31 Serves 12 A sweet, protein packed bread to start off your day! Write a review Save RecipePrint Prep Time 15 min Cook Time 1 hr Total Time 1 hr 15 min Prep Time 15 min Cook Time 1 hr Total Time 1 hr 15 min Ingredients
2c (224g) almond flour
2 tsp baking powder
pinch salt, optional
2 large eggs
2 small bananas (185g)
1/2c (113g) non fat greek yogurt
1 tsp pure vanilla extract
40 drops liquid stevia
1 1/2c (210g) fresh chopped strawberries
Instructions
Preheat oven to .350 degrees
Line a large loaf pan with parchment paper
Combine your wet ingredients in a blender
Transfer wet ingredients to a bowl and mix in almond flour and baking powder
Gently fold in strawberries
Pour batter into pan
Bake for ~60 minutes or until golden and toothpick comes out clean
Notes
Nutrition: 1 out of 12 slices
Calories: 144, Protein: 6.3g, Carbs: 9.3g, Fat: 10.3g, Saturated Fat: 0.3g, Sodiun: 15mg, Fiber: 2.8g, Net Carbs: 6.5g, Sugar: 3.8g
By Sarah Ingredients Of A Fit Chick https://ingredientsofafitchick.com/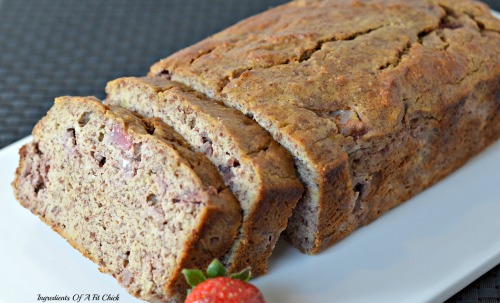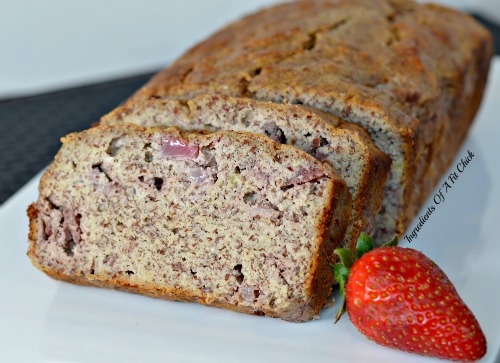 *Do you have plans for the holiday weekend?
*What summer fruit will you miss most?