The following post is sponsored by FitFluential LLC on behalf of Reebok
Happy Monday! I hope you had a great weekend!! We had absolutely stunning weather here! It almost feels like fall — my favorite season!! Not only for the weather but for all the apple and pumpkin recipes I get to make! Yippee!! But we will save that for another day! ?
Today I have another great sneaker to share with you! (Clearly my two favorite things in this world are shoes and nut/coconut butters!) ?
If you remember awhile back when I went to the CrossFit Games I shared with you how the new Reebok Nano 4 was coming out in July 2014……well they are here folks! After testing out the Nano 3 and absolutely loving them, I was thrilled when Reebok and FitFluential asked me to test out the Nano 4 in comparison to the 3!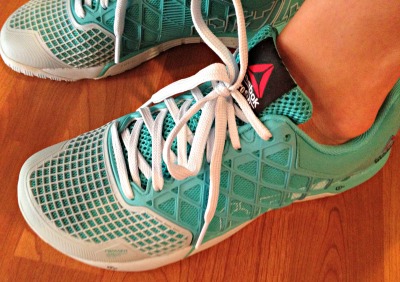 Let me just say that Reebok has outdone themselves AGAIN!!! The Nano 4 is even more comfortable than the Nano 3!!
The Nano 4 is more breathable, as they changed the mesh underneath to allow for more air circulation
It is definitely much lighter
And so much more flexible than the Nano 3 too!!
I could absolutely feel the difference both during my workouts and while just wearing them at work! The toe box actually felt a bit wider too, which was really comfortable.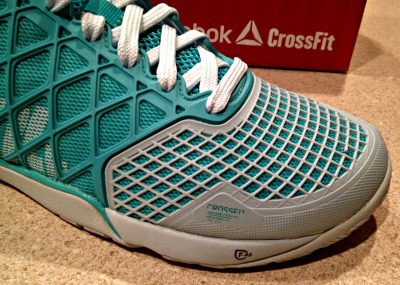 Plus the colors are awesome! I am absolutely in love with the teal color I received!
 They come in a bunch of different colors (see HERE) or you can even custom design your own!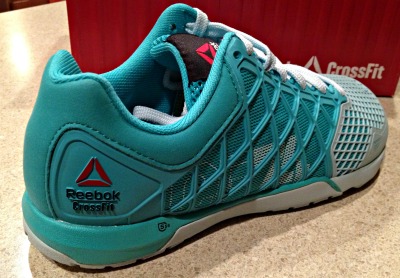 Here are some of the great changes that they made to the Nano 4!! You can feel everyone one of them when you compare the 3 vs the 4. I actually put one of each on and could immediately feel the difference (I'm weird, I know! haha) But it was a great comparison!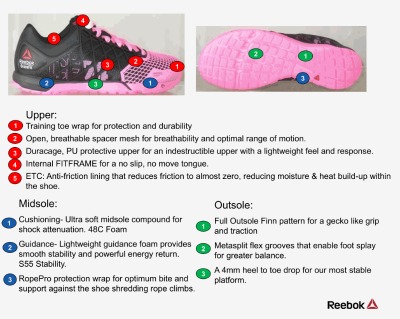 For all my Crossfitters and anyone who wants an amazing sneaker to workout in (especially on leg day ;)) make sure to check these out! I KNOW you will love them as much as I do…and will probably end up wearing them all day like me!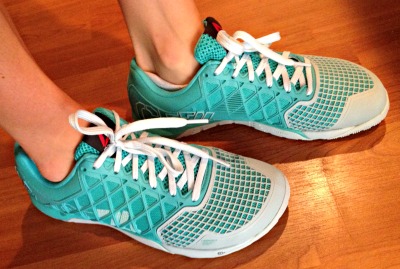 *Have you tried out the Nano 3?
*Have you tried the Nano 4?
*What is your favorite Reebok workout sneaker?