What I Ate Wednesday #2
Happy Wednesday! I hope you are enjoying your week! I am back for week two of WIAW! Another delicious day of food to share with you all! My favorite thing about this day is that I head over to J enn's page and check out all the other people who linked up for this day and get so inspired to make yummy meals! Helps break me out of my routine sometimes! I hope you enjoy!
Meal #1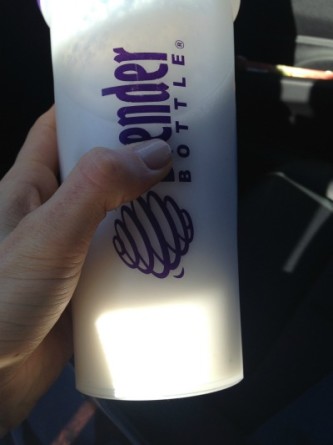 cakes on my way home from the gym. I just received this protein powder from NutriForce last week and I am totally IN LOVE!!!
Meal #2
Meal #3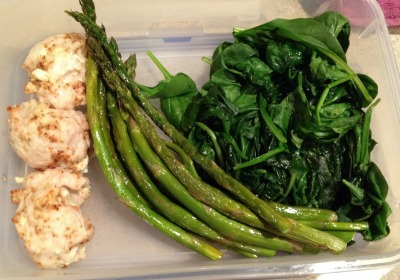 You have all seen this sooo many times, but I continue to eat it! Goat cheese and turkey meatballs with oven roasted asparagus and spinch!
Meal #4
Cookies N Cream Quest Bar in the car!

Meal #5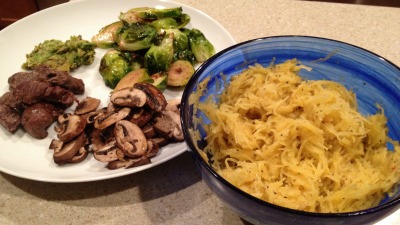 My random dinners — sirloin tips, sauteed portobellos, oven roasted brussels topped with coconut oil, mashed avocado and lots of spaghetti squash mixed with nutritional yeast! YUMMY!
Meal #6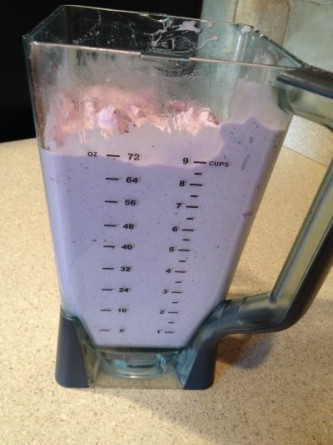 Oh yes! I am still enjoying my pre bedtime smoothie!! This one is cherries and cream! I also had a handful of lightly salted almonds (not pictured). Love my salty/sweet ending to the day!
*What was your favorite meal this week?
*Have you had any food obsessions lately?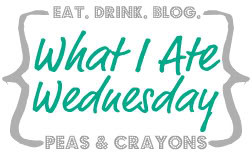 As always a big THANK YOU to Jenn from Peas and Crayons for hosting this weekly food fest!