TGIF Friends!! I hope you had a great week! I can't believe it is already Friday! The weeks just seem to fly by now a day! But, we can't dive into the weekend without an DELICIOUS recipe! So, of course I had to share this one! It is long over due as I posted a glimpse of it on Instagram awhile back! I hope you enjoy! Have a great weekend!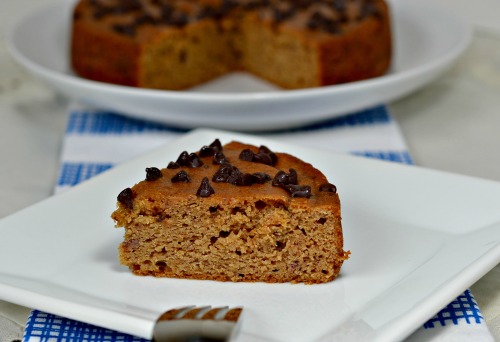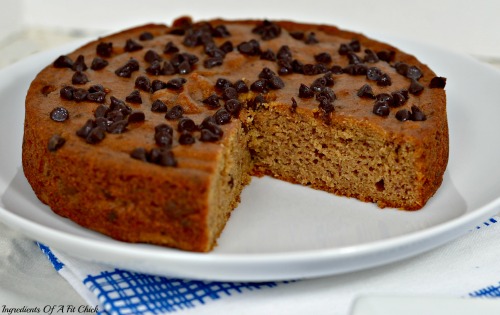 PB Chocolate Chip Pie2014-05-25 17:12:08 Serves 6 A naturally sweet peanut butter treat topped with chocolate chips! Write a review Save RecipePrint Prep Time 15 min Cook Time 35 min Total Time 50 min Prep Time 15 min Cook Time 35 min Total Time 50 min Ingredients
8 medjool dates
2 large eggs
2 tsp vanilla extract
2 tbs (28g) coconut oil, melted
3 tbs almond milk
1/2 c (56g) peanut flour (can sub PB2 – nutrition will vary)
1tsp baking powder
pinch salt, optional
1 tbs (14g) mini chocolate chips
Instructions
Pre heat oven to 350 degrees.
Spray a 6 in cake pan with non stick spray
In a blender, combine your dates and eggs.
Add in your coconut oil, milk and vanilla and blend.
Transfer to a bowl and mix in peanut flour and baking soda.
Pour batter into pan.
Top with chocolate chips.
Bake for ~35 minutes
Notes
Nutrition: 1 out of 6 slices
Calories: 202, Protein: 8.1g, Carbs: 28.3g, Fat: 8.5g, Saturated Fat: 5g, Sodium: 30mg, Fiber: 3.6g, Net Carbs: 24.7g, Sugar: 23g
By Sarah Ingredients Of A Fit Chick https://ingredientsofafitchick.com/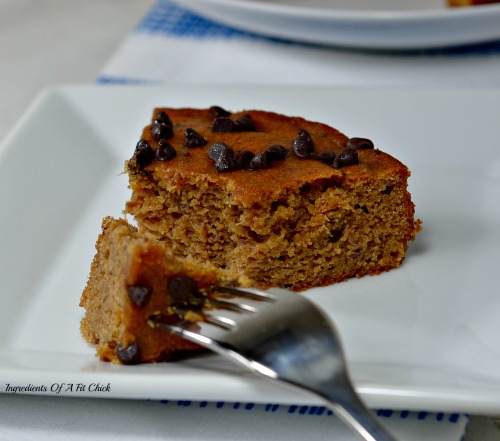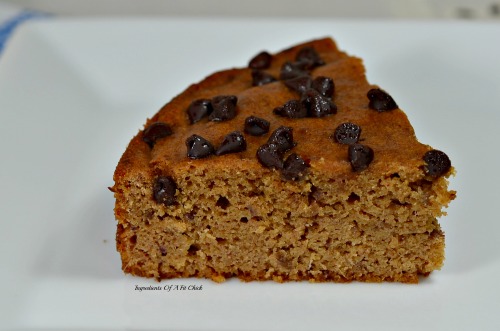 *Do you have any weekend plans?
*What is your favorite pie flavor?