Happy Friday! I hope you had a great week! I know many of you are off from work today for Good Friday! But for those of us looking for a light and sweet Easter dessert, boy do I have a yummy one! This cake is not only delicious, but also healthy and easy! I hope you are able to share it with your loved ones this weekend! For those of you celebrating Easter, I wish you and your families a wonderful holiday weekend!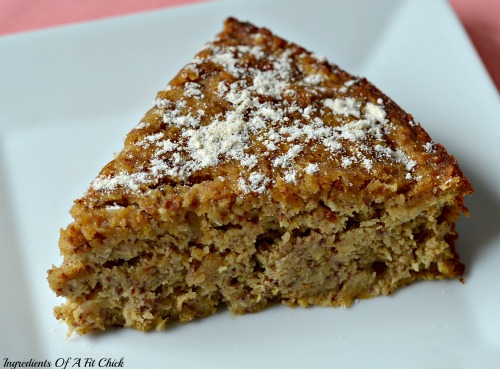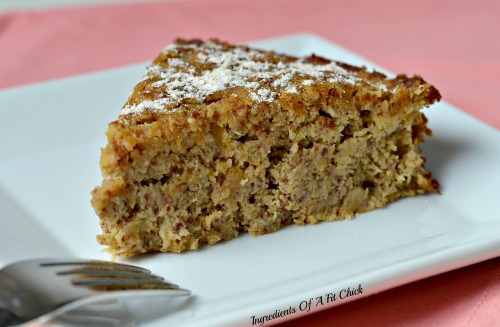 Coconut Peach Easter Cake 2014-04-09 14:00:37 Serves 12 Light, sweet and soft, this cake makes the perfect Easter dessert Write a review Save RecipePrint Prep Time 20 min Cook Time 55 min Total Time 1 hr 15 min Prep Time 20 min Cook Time 55 min Total Time 1 hr 15 min Ingredients
1 3/4c (196g) almond flour
3/4c + 2tbs (55g) reduced fat shredded coconut
1/3c (5tbs) coconut sugar (or sweetener of choice)
2 tsp baking powder
3 large eggs
1/4c coconut oil, melted
2 tsp pure vanilla extract
3c (420g) frozen peaches, thawed and pureed
Instructions
Preheat oven to 350 degrees
Spray a 9in spring form pan with nonstick spray
Whisk together dry ingredients
Mix together wet ingredients
Combine wet and dry ingredients
Pour batter into pan
Bake for ~50-55 minutes
Allow to cool before slicing
Top as desired
Notes
Nutrition: 1 out of 12 slices
Calories: 204, Protein: 5.4g, Carbs: 12.2g, Fat: 15.9g, Saturated Fat: 6.5g, Sodium: 22mg, Fiber: 3g, Net Carbs: 9.2g, Sugar: 6.7g
By Sarah Ingredients Of A Fit Chick https://ingredientsofafitchick.com/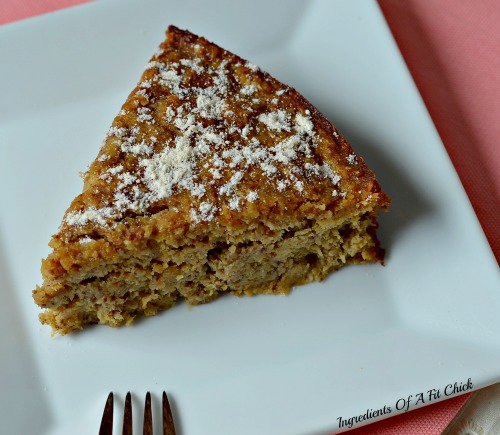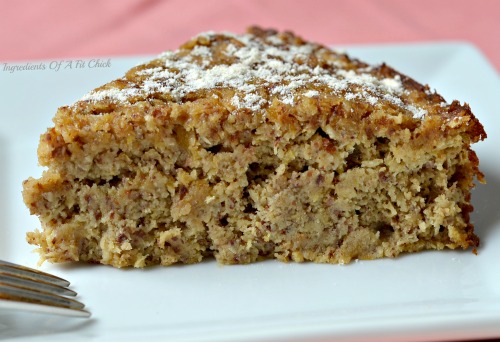 *Are you celebrating Easter this weekend?
*What is a traditional Easter dessert for your family?
*Are you bringing anything to your holiday party? If so, what?