"So light weight, you will forget that you have them on!"
**The following post is sponsored by FitFluential LLC on behalf of Reebok**
Happy Friday! I hope you all had a great week! Today I am excited to share with you the new Reebok Skyscape sneaker! When FitFluential and Reebok asked me to review this new sneaker I was really excited because, well, I am addicted to shoes…..and especially sneakers! I live in them! When they arrived I opened the box to find this adorable package:
The box had been laced up with a white silk ribbon! It felt like I was opening a birthday present! I was thrilled to see that I received the purple ones because purple (and green) are my two favorite colors! The first thing I noticed about them was how LIGHT they are! They barely weigh anything! Light as a feather, I kid you not! I knew right away that they were going to be the perfect spring shoe! Of course, we have had extensive snow here in RI, so I decided to test them out around the house first. (I didn't want to ruin them!)
They were so comfortable and felt almost like slippers! I love light shttps://ingredientsofafitchick.comy weight 5.0 ounces! They are also machine washable, are made of foam for comfort/flexibility, are low cut, seamless so thttps://ingredientsofafitchick.comare designed to provide all day support and comfort! I can say, thttps://ingredientsofafitchick.commore!
As soon as it got warm out……last Friday (FINALLY!!) I threw them on for my walk!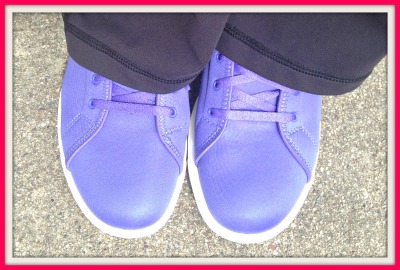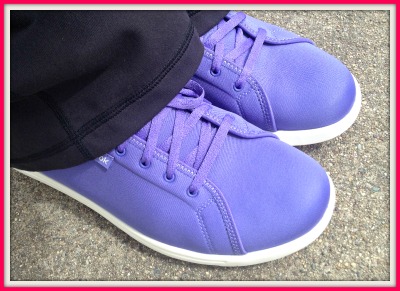 They were perfect for a short spring walk! Light, comfortable and of course, full of style! They are so light weight you forget that you even have them on!  I ended up wearing them to work that night and 3 of my clients commented on how adorable they were!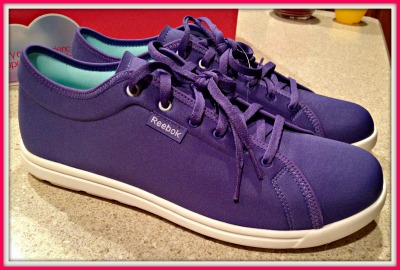 You know I will never complain about having fashionable comfort!

There are so many ways you can wear them too! Check out this link with a ton of ways to rock your shoes! If you are interested in picking up a pair (which I highly recommend for spring) you can get them:
Online: https://shop.reebok.com/us/content/skyscape
Or find a local store: http://fitness.reebok.com/store-locator/
I think I might be investing in the pink ones too!

*********************************************************************https://ingredientsofafitchick.comp>
*Have you tried the new Reebok Skyscape sneaker yet?
*How would you wear these light, spring sneakers?
*What is your favorite spring shoe?