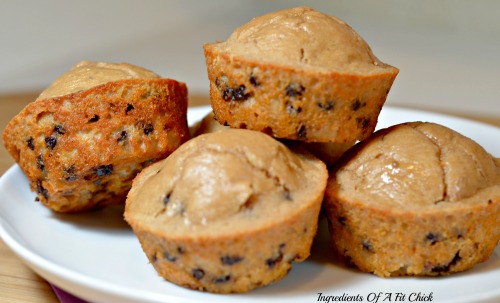 Happy Friday! I hope you had an amazing week! Can you believe that we are already into April?! 2014 is flying by! Today's recipe is a spin off of this muffin recipe! Sometimes you just need to have that chocolate fix in the morning! ? I hope you enjoy! Have a great weekend! Mocha Chocolate Chip Muffins2014-03-05 14:56:14 Serves 6 A healthy, chocolatey treat that will energize your taste buds all day! These little muffins make the perfect start to your day or pack and go snack! Write a review Save RecipePrint Prep Time 15 min Cook Time 18 min Total Time 33 min Prep Time 15 min Cook Time 18 min Total Time 33 min Ingredients
1c (112g) almond flour
2/3 scoop (22g) chocolate whey protein powder
1tsp baking powder
1/4c (62g) greek yogurt
1/4c milk of choice
1 large egg
1 tsp coffee extract
2-4 drops liquid stevia
3 tbs (42g) mini chocolate chips (add more or less)
Instructions
Pre heat oven to 350 degrees
Coat 6 muffin cups *very well* with non stick spray
In a bowl, whisk together your dry ingredients
In a separate bowl mix together your wet ingredients
Combine your wet and dry ingredients
Fold in chocolate chips
Divide batter evenly among 6 muffin cups
Bake for ~18 minutes
Allow to cool
Notes
Nutrition: 1 out of 6 muffins
Calories: 174, Protein: 9.2g, Carbs: 9.3g, Fat: 12.6g, Saturated Fat: 2.2g, Sodium: 39mg, Fiber: 2.5g, Net Carbs: 6.8g, Sugar: 5g
By Sarah Ingredients Of A Fit Chick https://ingredientsofafitchick.com/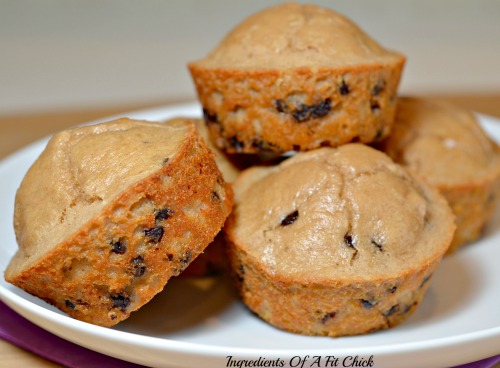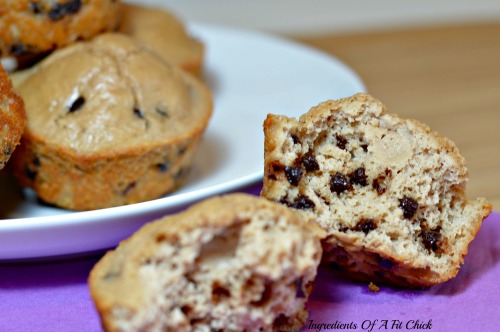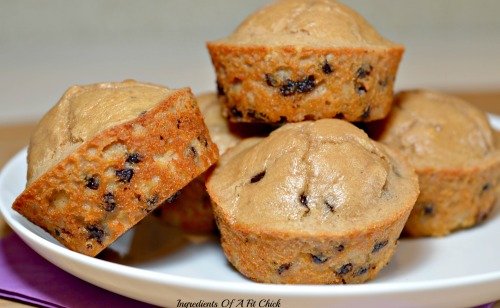 *Have you set any personal goals for April?
*What are you plans for the weekend?
*Do you have any events (races, etc) coming up this month?