 Happy Monday! I hope you had a great weekend!

I traveled up to New Jersey for the first time since moving. It was so nice to be back….and of course hit up all of my favorite grocery stores!

The best part of the weekend was definitely the warmer temperatures! After all of the snow we have been having it was nice to see high 40's and even low 50's! I hope that is a sign of spring!
Today's recipe is a healthy, delicious and of course chocolate filled treat! They are sure to satisfy any chocolate craving! I hope you enjoy them! Have a great Monday!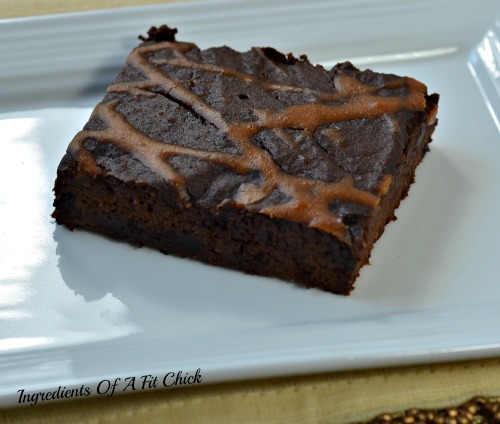 PB Chocolate Chip Brownies2014-01-19 18:23:20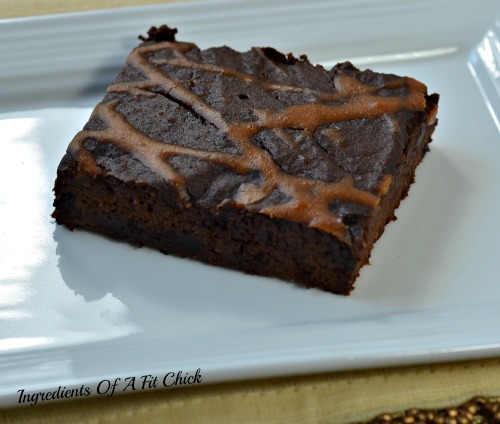 Serves 9 Rich chocolate brownies topped with a peanut butter swirl Write a review Save RecipePrint Prep Time 10 min Cook Time 30 min Total Time 40 min Prep Time 10 min Cook Time 30 min Total Time 40 min Ingredients
1/2 c (56g) almond flour
1/2 c (40g) cocoa powder
1 tsp baking powder
3 large eggs
1c (244g) pumpkin
1/2c sugar free maple syrup (or sweetener of choice)
1/4c coconut oil, melted
1 tsp pure vanilla extract
3 tbs mini chocolate chips
2 tbs peanut flour
Instructions
Pre heat oven to 350 degrees.
Coat an 8x8in baking pan with oil or spray.
Mix together your dry ingredients: almond flour, cocoa powder and baking powder.
In a second bowl mix together your coconut oil, eggs, pumpkin, vanilla and maple syrup.
Combine your set and dry ingredients,
Stir in chocolate chips.
Pour batter into greased pan.
Mix peanut flour with water (or milk) until slightly liquid.
Swirl peanut flour over the top.
Bake brownies for ~30 minutes or until set.
Cool and refrigerate for 3-4 hours before serving.
Notes
Nutrition: (for 1 out of 9 (large) brownies
Calories: 164, Protein: 5g, Carb: 10.7g, Fat:13.2g, Saturated Fat: 7g, Sodium: 48mg, Fiber: 4g, Sugar: 4g, Net Carbs: 6.7g
*Keep brownies stored in the refrigerator to maintain freshness
By Sarah Ingredients Of A Fit Chick https://ingredientsofafitchick.com/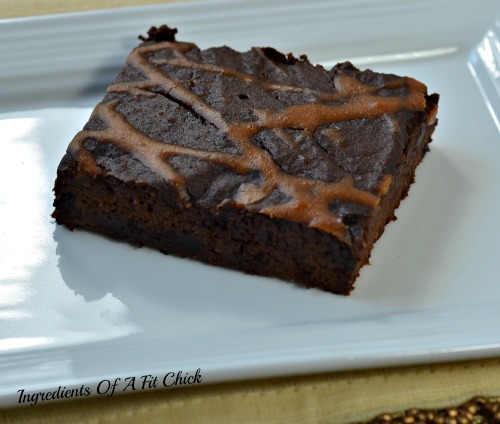 *What did you do this weekend?
*How have you been satisfying a chocolate craving lately?
*Have you been experiencing nicer weather lately?