Happy Friday…..and HAPPY VALENTINE'S DAY!!! I hope you are spending some time today with someone you love! I will be spending the day with someTHING I love…..a big piece of this delicious cake! ? This recipe is definitely one of my top favorites! It is sweet and the coconut butter on top makes it feel indulgent…..almost as if I am eating icing! This is the perfect recipe to share with your loved one (s)! I hope you have a day filled with love!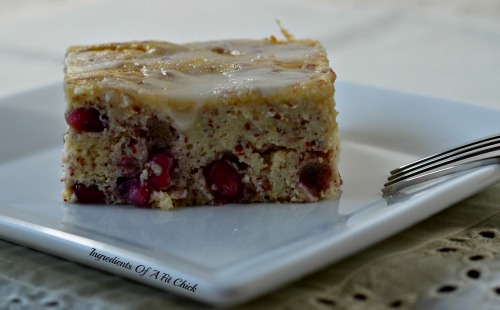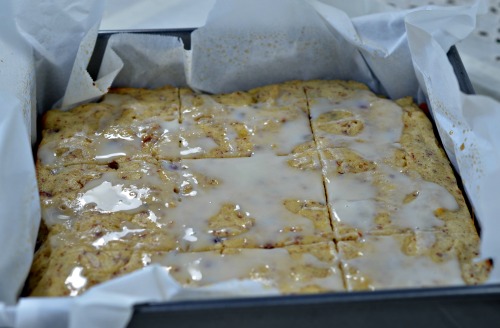 Coconut Pomegranate Breakfast Cake2014-01-19 18:41:28 Serves 9 A sweet and healthy recipe that is perfect to bring to a brunch Write a review Save RecipePrint Prep Time 15 min Cook Time 40 min Total Time 55 min Prep Time 15 min Cook Time 40 min Total Time 55 min Ingredients
1/2c (56g) almond flour
1/2c (56g) coconut flour
1 tsp baking powder
4 large eggs
1c (227g) greek yogurt
1/2c coconut oil, melted
1/2c sugar free maple syrup (or sweetener of choice)
1 tsp pure vanilla extract
1c (150g) pomegranate seeds
1 1/2 tbs coconut manna
Instructions
Pre heat oven to 350 degrees.
Line 8x8in baking pan with parchment paper (or coat with oil).
Mix together almond flour, coconut flour and baking powder.
In a second bowl mix together coconut oil, greek yogurt, eggs, vanilla and maple syrup.
Combine wet and dry ingredients.
Fold in pomegranate seeds.
Pour batter into pan.
Bake for ~40 minutes.
Melt coconut manna and drizzle over top of cake.
Allow to cool.
Slice into 9 pieces.
Notes
Nutrition: (for 1 out of 9 pieces)
Calories: 249, Protein: 8g, Carbs: 10.6g, Fat: 20.4g, Saturated Fat: 13.8g*, Sodium: 77mg, Fiber: 4g, Sugar: 4g, Net Carbs: 6.6g
*Saturated Fat is higher from coconut oil, coconut manna and coconut flour. Feel free to sub with other oil if desired.
By Sarah Ingredients Of A Fit Chick https://ingredientsofafitchick.com/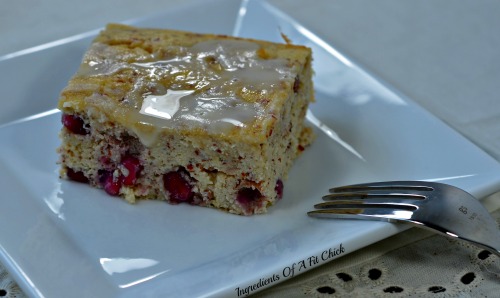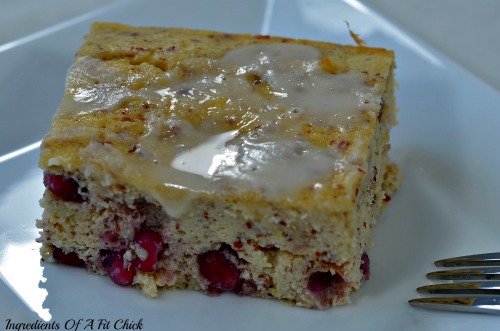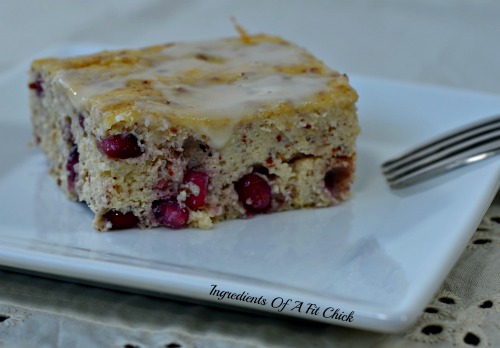 *How are you spending Valentine's Day?
*Do you make anything special for Valentine's Day?
*Who are you sending love to today?