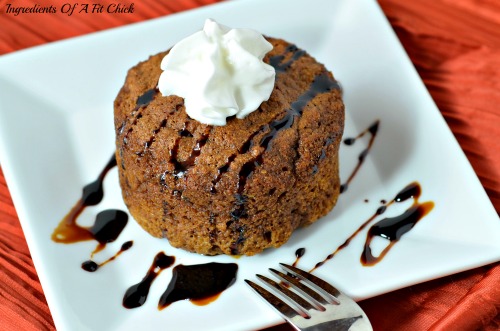 Happy Friday! I hope you had a great week! I have quite a few gingerbread recipes from back before Christmas that I was able to share since the site was going through a remodel! So…..guess what you will see over the next few weeks! haha! This one is quick, easy and super delicious! I hope you enjoy! Have an amazing weekend! Single Serve Gingerbread2014-01-11 16:47:29 Serves 1 Quick, easy and packed with warm gingerbread flavor! This is the perfect recipe when you need a quick dessert fix! Write a review Save RecipePrint Prep Time 5 min Cook Time 3 min Prep Time 5 min Cook Time 3 min Ingredients
1/2 c (26g) ground flax
1/4 c (61g) pumpkin (could sub apple sauce, but use 3 tbs)
2 tsp molasses
1.5 tsp cinnamon
1/2 tsp baking powder
1/2 tsp ground ginger
1/4 tsp nutmeg
1/8 tsp cloves
*Adjust spices to desired levels. I like extra flavor!
Instructions
Mix together all ingredients.
Spray a microwave safe mug or dish with non stick spray (or coat with coconut oil)
Pour batter into mug.
Microwave for 2.5 – 4 minutes, depending on microwave.
Top with additional molasses, if desired!
Notes
Nutrition: (for entire recipe)
Calories: 268, Protein: 13.2g, Carbs: 26.7g, Fat: 14.5g, Saturated Fat: 1.8g, Sodium: 80mg, Fiber: 11g, Sugar: 9g
By Sarah Ingredients Of A Fit Chick https://ingredientsofafitchick.com/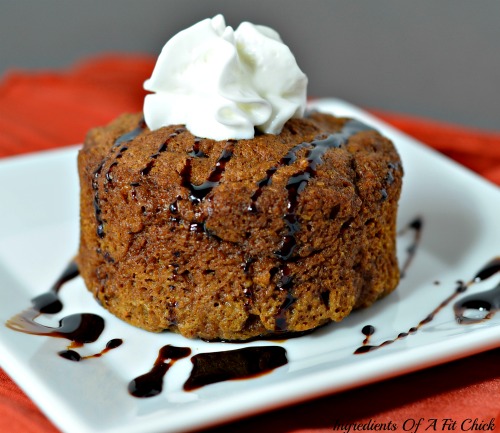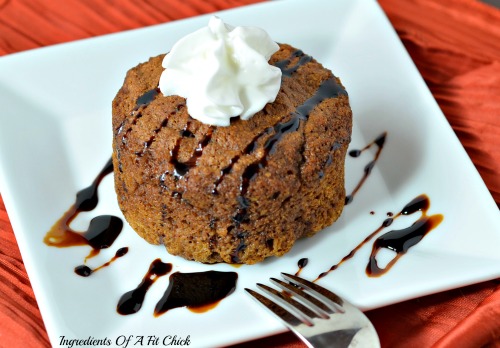 *Do you have any plans for the weekend?
*What is your favorite single serve recipe?
*What is your favorite song on your iPod lately? I need to add some new music!