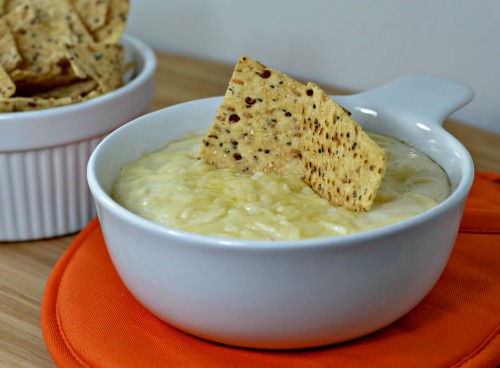 Happy Wednesday! I hope you are having a great start to your week! With the Superbowl coming up this weekend, it is only right for me to share with you a few more healthy recipes that you can enjoy on game day! This recipe actually has a quick story behind it! While talking with some members at my gym one day about Ingredients Of A Fit Chick, one of them began to laugh a bit and said, "What do you do? Make cauliflower nacho cheese dip?" Of course, my brain lit up with ideas and that weekend, this recipe was born! I can't even tell you how happy my taste buds were after this recipe was done! I don't think it could have turned out any more delicious! So, a big thank you goes out for the 'recipe challenge'! I hope you all enjoy this as much as I did! White Cheddar Cheese Dip2014-01-11 16:15:57 Serves 4 A healthy, veggie packed tortilla dip that is out of this world! Write a review Save RecipePrint Prep Time 15 min Cook Time 20 min Total Time 35 min Prep Time 15 min Cook Time 20 min Total Time 35 min Ingredients
2 c (340g) cauliflower, stems removed
3 wedges Laughing Cow White Cheddar Cheese*
1/2 c (56g) shredded white cheddar cheese + additional 1/4 c for top, if desired
1 c milk
1 tsp white pepper **
1/2 tsp onion powder **
1/4 tsp garlic powder **
*Can substitute this with all shredded white cheddar cheese
**Seasonings optional. Leave out if you only want the cheddar flavor.
Instructions
Pre heat your oven to 350 degrees.
Cop cauliflower into small pieces.
Put cauliflower in food processor and chip until fine.
Add cauliflower to a microwave safe dish and cover with plastic wrap.
Microwave for 3 minutes.
Add 3 wedges of laughing cow cheese to the hot cauliflower and mix until melted.
Slowly mix in milk until desired consistency.
Mix in shredded white cheddar cheese.
Put dip into an oven safe dish.
Bake for 20 minutes.
Remove and sprinkle additional cheese on top, if desired.
If adding more cheese, return to the oven and bake for another 5 minutes or until cheese is melted.
Serve hot with tortilla chips!
Notes
Nutrition: (1 out of 6 servings)
Calories: 72, Protein: 4g, Carbs: 3g, Fat: 4.4g, Saturated Fat: 2.5g, Sodium: 192mg, Fiber: 1.3g
By Sarah Ingredients Of A Fit Chick https://ingredientsofafitchick.com/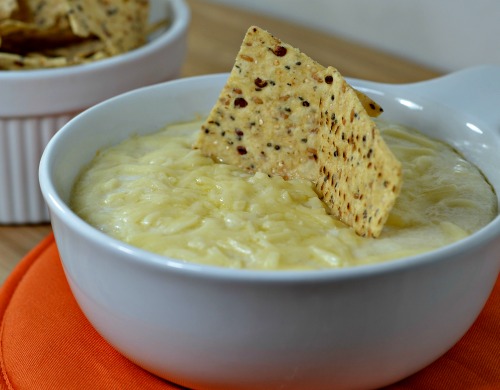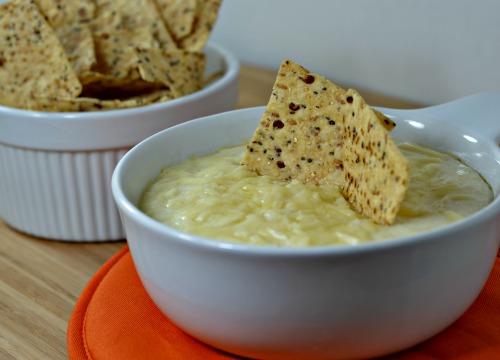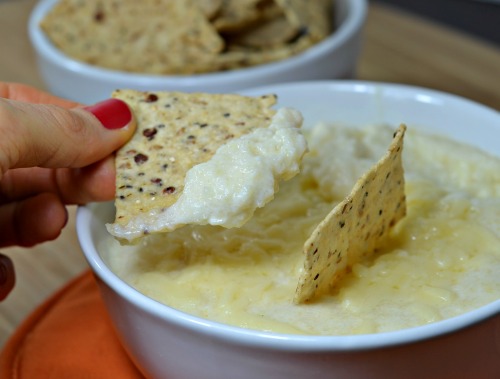 *What is your favorite Superbowl snack?
*Has anyone ever given you a recipe 'challenge'?
*Have you ever hid veggies in a recipe?