What I Ate Wednesday #39 – Warm Weather Cravings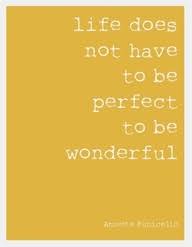 Happy Wednesday! I hope you are having a great week! I can say that my week has been amazing so far! We finally have some (consistent) wam temperatures! It was mid 60′s over the weekend, 70′s on Monday and we hit the mid 80′s yesterday! It is absolutely amazing! Actually as I am writing this I smell my neighbors cooking on their grill next door! I feel like we skipped over spring and jumped straight into summer! Although, we are expected to have cooler temps by the end of the week (50′s). I can't complain, the warmth and sunshine makes me feel so happy, energize and very productive! Last night I decided that I needed to start cleaning out both of my bedroom closests. Well, that project turned into a 2.5 hour detox! I now have 3 trash bags full of clothes and 1 bag full of shoes to donate! Someone please explain to me how one person can have that many items to donate? (I also did this same clean out in December too!) Clearly, I have a slight obsession with clothes! haha However, it does make me feel good knowing that someone less fortunate will have some great new threads

Today's meals may seem a bit different from the things you have been seeing me eat all winter long….think kabocha, brussels sprouts and kale at almost every meal! haha No, during these hot temperatures my body is craving cool and refreshing meals and snacks. Actually, I find myself eating smaller meals, but eating more frequently because the heat can just ruin my appetite sometimes. Luckily, my appetite has balanced out from the ravenous beast that it was the previous 2 weeks! I hope you enjoy!

Meal #1 Before yoga I had 2 slices of this delicious new recipe that I posted on instagram Monday! I was going to share the recipe this week, but I think I am going to save it for Monday so I can join in Heather's Meatless Monday! The theme is blueberries!

I also had a tablespoon of coconut manna that was supposed to go on the bread, but somehow skipped the bread and went straight to my mouth!

Meal #2 After yoga I was famished -1 egg and 3 egg white omelet with Steel's ketchup, half an avocado, sauteed brussels sprouts and mashed sweet potatoes mixed with cinnamon and 2 drops of toffee stevia! AMAZING breakfast! (This was my only hot meal of the day)
Meal #3 My cold foods cravings started to kick in so I had a bowl of frozen raspberries topped with ricotta, corn puffs and sunflower seeds!
Meal #4 Salad cravings! The gorgeous meal was also seen on instagram yesterday! Butter lettuce with avocado, tuna, a diced apple, carrots, cranberries and some coconut vinegar and Braggs seasoning. I loved the sweet and savory combination of this! I also had some flax crackers on the side.
Meal #5 Another cold craving set in…..this is protein fluff, minus the protein! haha I used frozen cherries, coconut milk and ricotta. I know I promised a post on how to make this, so look for it next week!

Meal #6 Dinner was you guessed it….another salad! Taco salad that it! Butter lettuce, tomato, avocado, mushroom, shredded chicken breast, corn, carrots, and salsa mixed together with some mexican seasonings.

Meal #7 No other way for me to end my night than with a big, cold bowl of my favorite dessert! I was eating vanilla for the last month and now I am back on the chocolate peanut butter kick with the almond butter! Yum!
Can you see the trend? Salads and frozen snacks! I LOVE summer!

**************************************************************************************************
*Do you find you eat a lot differently in the warm temperatures?
*When was the last time you did a full detox of your wardrobe?
*What foods are you craving lately?
*Most importantly, have you joined us in WIAW yet? If not, click below to get all the details!